This weekend was the last weekend the kids will be with me, before school starts. So yesterday, I took them to the Springs. Hubby was working, so it was just the four of us.
T-bone...I'm pretty sure he was praying that I didn't kill him after he splashed me IN THE FACE.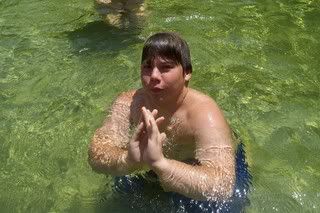 The Princess, throwin' up the peace sign.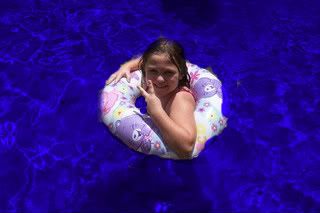 Moody Preteen Ladybug smiles for the camera...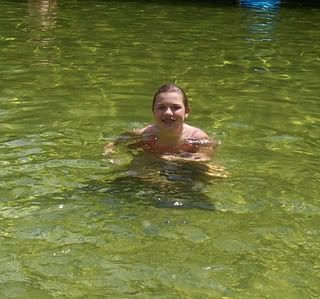 I was hoping for ONE good pic of the three of them, but nooo, I get tongues stuck out, goofball faces, and some guy's ass in the background.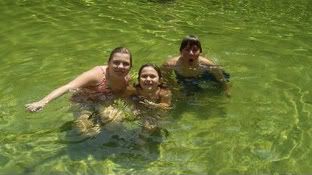 Jumping in!
Such a
deceptively
sweet, innocent smile. This is the Princess on the playground.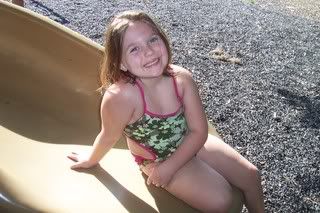 It was beautiful, relaxing, and a lot of fun.
And...I've mostly been posting my weight updates here, but as of today I've lost 92 lbs. (the last 2 lost even with Aunt Flo and her bitchy sisters visiting!). Doing great, feeling fantastic, and loving it!
Here's a recent pic:
Here's a before pic, for comparison. This was taken on Halloween of 2007.
Ugh!