Yep, today I'm doing a twofer. First is Candid Carrie's Fx4.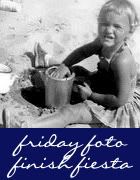 These pictures were taken at a pond outside of the Butterfly Rainforest, but on a different day than the
butterfly pics
were taken.
I love lotus flowers (water lillies), I even have one
tattooed
on my upper back. They are very meaningful to me. So, I really like these pictures.
And now it's time for my version of Mrs. 4444's
Friday Fragments
.
* I am so ridiculously pleased to have my blog back in working order. It was like someone came to my house and made a mess and rearranged everything, and now it's all back in place and better than ever!
* a lot of you have been asking me about Beany. You can get updates
here
. Unfortunately though, there's no real news.
* I dyed my hair
red
! And while I had my wet, goopy hair stuck on top of my head, one of my foster dogs escaped. I was wearing a huge shirt and some huge shorts, and I had to run around the front yard like that. She was running in circles and doing whatever she could to dodge me. Finally, for some bizarre reason, she stopped in some sticker bushes, and I caught her. I'm sure the neighbors were entertained.
* We have a little old lady in our unit who has decided she really likes me. She can't talk but she'll mouth words to me, and the other night she mouthed "don't go!" when I was leaving the room. Awww! She's the cutest thing.


* Hope y'all have a great weekend. TGIF!