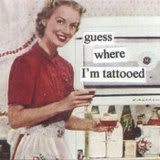 I got a new tattoo today.
Guess where it is?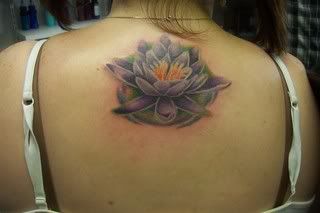 Yeah, just on my upper back. Nothing scandalous.
This one HURT. It's my third tattoo, and hurt far more than my other two, which are on my legs.
But I'm so glad I got it! It means so much to me at this time in my life.
Because the lotus emerges from the mud to bloom, it is a symbol of how wisdom can surface even from the ignorance encountered (both inner and outer) in our world.
Along with this, the lotus symbolizes awakened consciousness, enlightenment, and also spiritual realization. Other meanings for the lotus can also include spiritual freedom, sacred grace, and liberation.
Perfect!
Now I'm taking my sore self to bed.