Honestly, I think I love everything about camping. We don't go totally primitive, i.e. we have showers & bathrooms at the campsites. But we sleep in a tent, cook over a fire, and don't use electricity. And we have a blast!
I love swimming, I love cooking outdoors, and I love lying in the tent, looking up through the screened skylight at the stars.
I love hiking and seeing deer on the trail, and teaching the kids about respecting nature.
I love the camaraderie among campers.
I love seeing fish in the water, and swimming right next to them.
I love the ride home, still a little wet and pleasantly tired.
I really love the warm shower and warm bed, once you get home.

Putting up the tent.........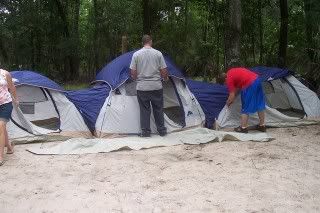 This is where we spent most of our time.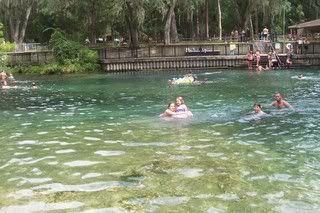 Deer, directly in front of us on the trail. They're not very fearful and would let us come pretty close. There's a baby in the bushes on the left but it's very hard to see him.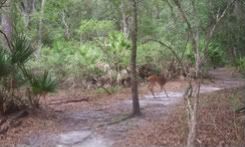 The river that the spring feeds. There are huge Gulf Sturgeon that leap out of the water and into the air. It's really cool to see.
(that's T-bone sticking his head over the dock.)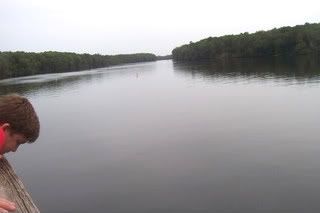 The Princess, posing by a Manatee (we were at Manatee Springs).
Yum! Sugared up kids = Happy kids.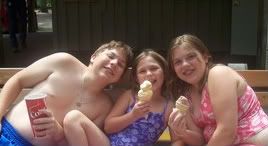 My Princess and I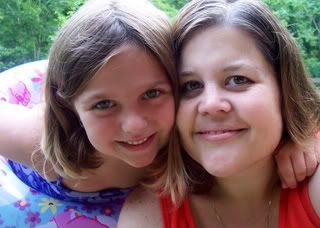 We had such a great time & can't wait to go back!