We've had a great weekend.
Saturday, Dysfunctional Dad and I played disc golf, ran errands, and hung around the house.
Today, Reh-Roh and her boyfriend came over. We had a blast! We all went to the springs, picked up puppies, and then cooked out.
Did you catch that? The picked up puppies part?
I got an email Friday night, asking if we could foster two puppies.
Heck yes! I have never fostered puppies, and I needed puppy breath in my life!
So Reh-roh and I picked them up this afternoon in a small town north of my town. The rescue group split them up in twos, I think there were six pups total. I got two boys. And they are absolutely the ultimate in cuteness! Check it out.
This is the one who looks like he may be a wirehair dachshund (they're mixed with something else, but nobody knows what). He's kind of a bully, and he's the sleepier brother. He also whines a lot.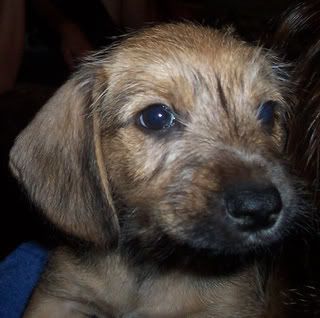 This is the smooth coat boy. He's just total cuteness.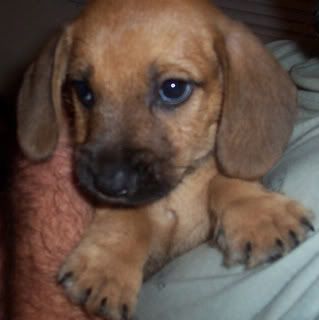 They are SLEEPING in this picture! Yes, both of them.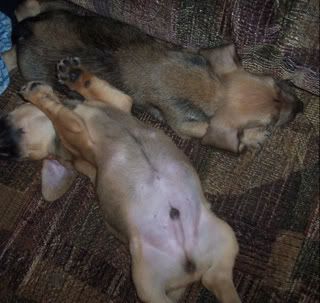 And Sasha, the little girl we adopted from a shelter in December, seems to think they're HER babies! She is extremely protective of them and follows them everywhere.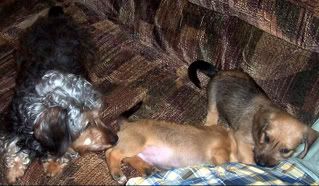 We're nearly on cute overload over here! It was a great weekend, and getting the pups was the cherry on top. I know they'll be adopted soon, so we're enjoying every minute with them.
Gotta go, one of them's chewing up my shoe!
~73 lbs, gone forever!