...you got it! A few of my bloggy friends have asked for before & after shots of me. I've been putting it off until I lost a decent amount of weight, lol! But at ~64.5 lbs, I guess I'm ready.
This was actually taken right after my surgery. I had only lost a few pounds at this point.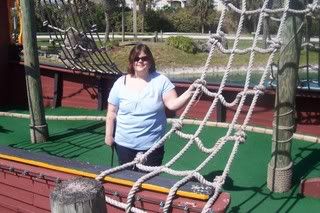 And these were taken this weekend.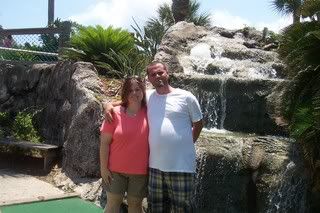 Me and Dysfunctional Dad in St Augustine, at Fiesta Falls Mini-Golf.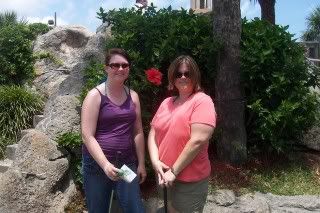 My niece and I, also at the mini-golf place.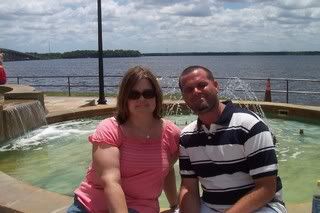 Dysfunctional Dad and I at a Blue Crab Festival earlier today.
This would be a great picture, except DD decided to CLOSE HIS EYES!!
So there you have it. Me, after losing 64.5 lbs, and over halfway to my tentative goal weight. WOOT!