It's
almost
Wordless Wednesday
.
And I must confess.
I wear Crocs.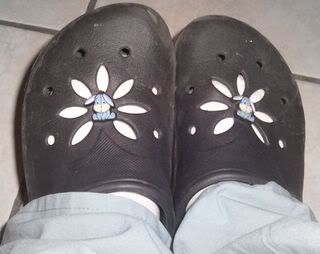 In my defense, I work in a hospital! It's practically
the law.
And..........
I'm a sucker for an adorable face.
This is my Princess & a kitten named Harley.
My niece and I found this kitten wandering around next to a major highway this weekend. Harley is now safe and sound, with my niece, being spoiled and very well taken care of.
Happy Wednesday!