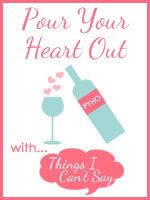 *Warning: This is a downer post. Proceed at your own risk.*
November 24th, 2010, was an anniversary, but not the kind that you celebrate.
It was the two year anniversary of the suicide death of a friend.
He wasn't a "Junior", but for some odd reason, that was his nickname for many years.
He was a friend of my ex-husband's, and that's how I met him, twenty-something years ago.
He was the kind of person who would do anything for a friend. He hung out at our house, played with our kids, and ate dinner with us countless times. When my husband was out of town for work, I could always call him when I needed help.

Junior had a few girlfriends throughout the years, but none who stuck around for long. I think that's one reason that the Eagles song, Desperado, always reminded me of him:
"You better let somebody love you.....before it's too late."
Even after my ex-husband and I split up, Junior helped me out. He helped me move, and later moved my kids' outdoor play equipment to our new home. He was just that kind of guy who you knew would help you out when you needed him.
In time, I lost touch with him. He had moved to St Augustine.
In some ways I was surprised to hear of his death, but in some ways, I wasn't. Junior always seemed haunted. He always had a smile and an easy laugh, but behind all that, it wasn't hard to tell that he wasn't a happy person. And his life hadn't been an easy one.
I have no idea what actually pushed him to take his own life. The story I heard (third- or fourth-hand) was that he was sitting with his girlfriend watching TV, then got up and walked into another room, and shot himself. He was 42 years old.
I can only hope, and pray, that he has found peace now.

Desperado, oh, you ain't gettin' no younger.
Your pain and your hunger, they're drivin' you home.
And freedom, ohhhh freedom, well, that's just some people talkin'...
Your prison is walking through this world all alone.