This week I've been reading
Chicken Soup for the Pet Lover's Soul
. The stories are so inspirational, and there are some quotes in this book that really touched me. So, I had to share them.
"Humankind has not woven the web of life. We are but one thread within it. Whatever we do to the web, we do to ourselves. All things are bound together. All things connect."
Chief Seattle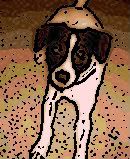 our dog, Izzy
"I wish people would realize that animals are totally dependent, helpless, like children; a trust that is put upon us."
James Herriot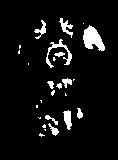 our dog, Tater


"No matter how little money you have and how few possessions you own, having a dog makes you rich."
Louis Sabin
our dog, Suzie
"Dogs have given us their absolute all. We are the center of their universe. We are the focus of their love and faith and trust. They serve us in return for scraps. It is without a doubt the best deal man has ever made."
Roger Caras
"I love cats because I enjoy my home; and little by little, they become its visible soul." Jean Cocteau
our cats, Lilly and Charley