This weekend's Springs Adventure was at
Fanning Springs.
(if you check out that website, be sure to look at the visitor photos.....there are some amazing shots in there!)
This park doesn't offer tent campsites, so it was a day trip for us.
I didn't take many pictures, as we were busy having fun.
When we arrived, it was raining, and it rained for about an hour. But we waited it out and enjoyed the rest of our day.
My niece Reh-roh went with us this time.
This is her with the Princess: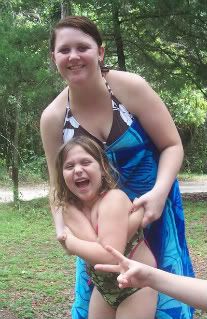 Awww....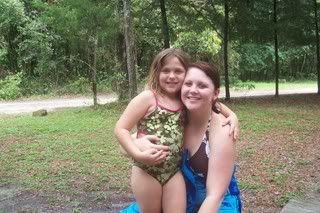 We grilled hot dogs for lunch. (notice the full mouths)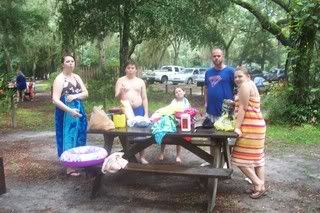 Princess & Ladybug swinging: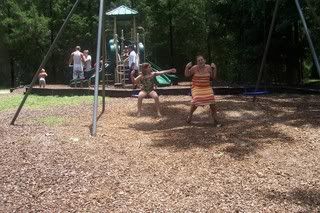 And this is my tired Princess, on the way home. (no idea what the deal is with the shirt!)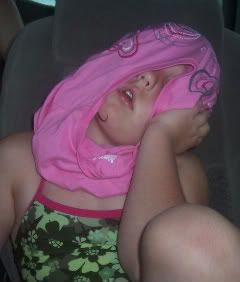 On the way home, we stopped at a roadside stand and got boiled peanuts and delicious Georgia peaches. YUM!
And now we're home. Dysfunctional Dad is cooking dinner, while I plan the next Springs Adventure!