This weekend it was just me and the hubs camping. The kids were with their dad. And hubs got the whole weekend off!
Sunset on the Suwanee River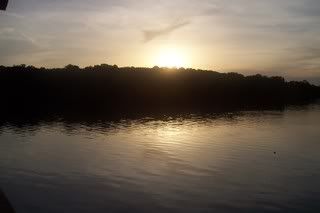 We rented a canoe and canoodled down this section of river. It was my first time canoeing and it was a blast!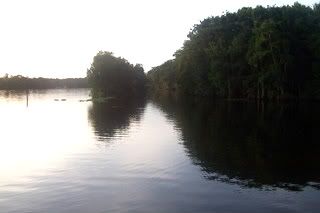 This deer walked right up to our campsite. I was still sleeping and she was just behind the tent!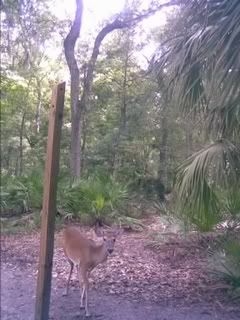 The sun had set and the moon was out, over the dock.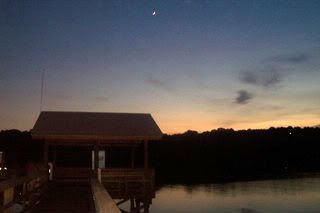 Look closely...that glowing dot is the eye of an alligator who was taking a leisurely evening swim in the river.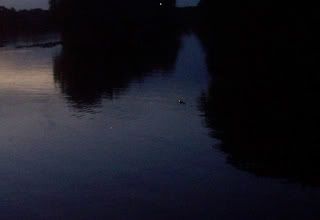 We also walked down this dock late one night and I swear, I'd never seen so many stars in my life. It was overwhelmingly beautiful, and I had an amazing spiritual experience just taking it in, with tears streaming down my face.
Then later I got the crap scared out of me by what might have been a bat, but I swear was a ghost. Freaked.Me.OUT.
While hiking, we looked down into a small sinkhole and saw 3 does and a fawn, relaxing in the shade.
We saw an big, beautiful owl in a tree one night, many jumping gulf sturgeon, and of course the alligator and deer. It was just so peaceful and quiet. We can't wait to do it again!
~79 lbs, gone forever!