The kiddos are on Spring Break this week. Spiderman is at a cabin in the mountains with MIL. T-bone is at his dad's house, babysitting his stepsister. The girls stayed with my mom & dad until Tuesday, and now they're home.
Since I just had surgery and had time off work, we couldn't go on a vacation with them this year. Hopefully next year!
But we wanted to do something fun. DH had Wednesday off, so we took the girls to
Poe Springs
for the day.
The water was COLD, of course. But the girls still had a blast. We grilled hot dogs and played and relaxed. And I called out of work last night!
As soon as we got there, the Princess saw a friend of hers from school, so they played together and had a great time.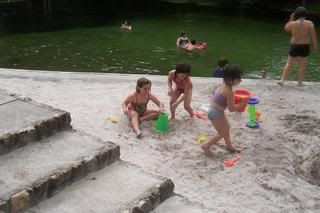 DH threw bread into the river, trying to attract ducks or turtles, while I warned him that he was going to attract alligators! They usually stay away from the cold water of the Springs, but let's not tempt fate, ya know?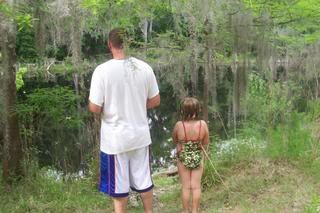 The girls swam in that freezing water. I mostly stayed on shore!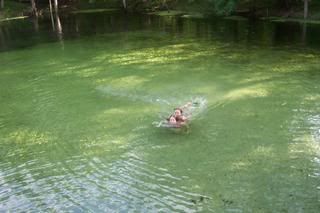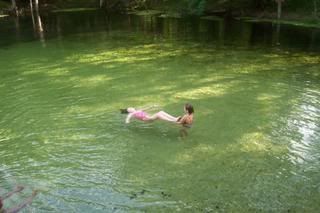 Playing around on
picnik.com
....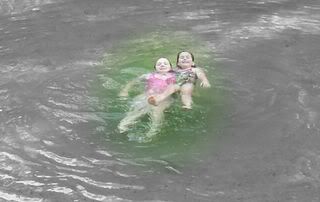 And a good time was had by all!