I'm skipping
"Get Moving Monday"
this week, because I need to tend to my emotional health and put the physical health on the back burner,
just for a moment.
I am sad to say I've been letting myself get dragged down into someone else's petty nastiness. I finally realized today that this is NOT me, this goes against who I am and what I believe in, and I have to make a change. I can only control myself, not these other people.
So I am posting my Monday Mantras.
Mantra #1.
I will no longer stoop to the level of immaturity and ugliness of certain people in my personal life.
Mantra #2.
I will remember that they are acting out of jealousy and immaturity, and an obvious lack of true happiness in their own lives.
Mantra #3.
I will ALWAYS remember to focus on the positives and blessings in my own life, which are plentiful!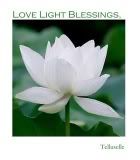 Mantra #4.
Live and let live....COEXIST.

Mantra #5.
Misery loves company, but I won't be that company. They're gonna have to find it elsewhere!

Mantra #6.
I must remember my focus in life....
Live, Laugh, Love
. Truly, not much else matters!

Mantra #7.
I have never felt better and never been happier in my life.

Mantra #8.
I am exactly where I want to be, and working on goals to make our lives even better than they already are.

Mantra #9.
Keeping my attitude and actions positive sends a great message to my children.
Mantra #10. Life is Good!
I will repeat these to myself as often as I need to, in order to cleanse my spirit and get rid of the negative energy I have allowed to manifest in recent weeks.
Let the positive energy flow!