Last March
I was in a car accident
and the only thing hurt was my hair.
Seriously.
I am not quite sure how, but a large section of my hair was cut off pretty close to the root. I think it was from me crawling out of the broken window while the car was upside down.
I have been able to camouflage it pretty well, especially once it grew out a little. But every time I've had my hair cut since then, I've had to tell the story to the stylist about why I have a random chunk hair that's shorter than the rest.
.
This Friday when I got my hair cut once again, I realized that I'm getting tired of telling the car accident story. It just gets old. So I decided to make up a few stories to have on hand for the next time I get my hair done, that are more entertaining than the old, true version.
TOP FIVE REASONS I HAVE A FREAK CHUNK OF SHORT HAIR:
5. Tragic bubble gum accident.
4. Honey badger. He really doesn't care.
3. WHAT DO YOU MEAN I HAVE A PATCH OF SHORT HAIR?! I didn't have one this morning!!!!
2. It was ran over by a forklift. My man Sugar Bear was driving.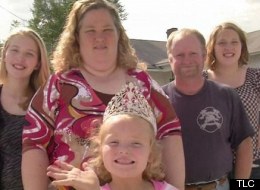 Smexy.

....and the number one reason I have a freak chunk of short hair:
1. The rest of it was stolen in Vietnam.

In Vietnam they will steal your tires while you're driving down the road and you would never know it. Hey, they would steal your radio with the music still playing.