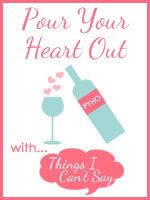 You've heard of that game, Don't Wake Daddy. Fun, good times, right? That was the story of my childhood….only, it was not fun. It was just life.
For as long as I can remember, my dad worked a job that he hated. I don't mean it had its ups and downs, I don't mean it was tiring or frustrating. I mean, for whatever reason, he utterly and passionately
hated
his job. When he got home, he walked in the door every single day in a foul mood. He sat down in his Chair (he has always had a Chair, and nobody else was to sit in his Chair) and basically didn't want to be talked to or otherwise bothered. He got up only to eat dinner, and dinner time was only for eating. Not talking or heaven forbid, goofing around.
But weekends were the worst. My dad got up and sat in his Chair, and then proceeded to doze off and on the rest of the day. And beyond anything else, we were NOT to wake Daddy.
He was not a very deep sleeper. We had a screen door that liked to slam. And phones that liked to ring. And…
we were children
. So of course, there were times that we Woke Daddy. And we faced his wrath. My mom just tiptoed around him and tried to be sure that we didn't make noise.
That is the predominant memory I have about my dad from childhood. We didn't do much as a family, except visit relatives several times a year. Weekends were not for fun. They were not for outings. They were not for family time. They were not for making memories.
They were mostly for Not Waking Daddy.
This is just one of the things that I try to do differently as a parent. I want to make memories with my kids. I want weekends to be for fun family times. I like quiet, and Lord knows I
love
sleep. But not at the expense of family time; not at the expense of my kids being kids.
I will also
never
work a job that I hate. I won't do that to my family.
I don't mean to complain, or imply that I had a horrible childhood. But more and more I find myself reflecting on things like this and I have a need to write about it. So I'm going to write about it here, and maybe it will be a good outlet for me.